30 March 2023
Challenges international researchers face when teaching in Danish
Alberte Ritchie Green has examined how international employees experience teaching in Danish at the university. Uniavisen at UCPH has interviewed Alberte regarding her Master's thesis and her study pin points some of the challenges international employees experience. The University of Copenhagen has announced that international researchers must be able to teach in Danish within three to six years. This is relevant for the 40% of researchers at the university who come from a non-Danish background.
Several international employees fear that this requirement will hinder them in the competition with colleagues who have Danish as their first language after the university announced the new Danish requirement in language policy in 2021. Many employees feel that the language requirement is a major burden, especially if they are not already familiar with one or more related Germanic languages that are close to Danish.
International researchers attend Danish classes for several years in order to fulfil UCPH's language requirements regarding teaching in Danish. Still, they are evaluated negatively by the students. Their position as academic experts is challenged by their status as linguistic novices once they start teaching in Danish.
Alberte Ritchie Green has spoken to a number of lecturers and observed them in the classroom. Here she has experienced first-hand how employees lose face and authority: "My examples show that the lecturers are put in a difficult and possibly even uncomfortable situation when they have to ask the students for help."
All the employees involved in Greens ' master's thesis have been given poor evaluations the first time they teach in Danish – and it is first and foremost the lecturers ' accent that the students comment on. The power balance shifts when the lecturers struggle and appeal to the students to find the right word, concept or pronunciation. And suddenly the students take on the role of expert.
According to the thesis, the students will typically assist the lecturer in these situations. But evaluations show that they would much prefer having a lecturer who is a native speaker of Danish.
"This is very problematic," says Alberte Ritchie Green. "It is one thing that the employees must sometimes deal with losing face in the classroom, but they are also criticized for their accents in the student evaluations. They are rated as bad lecturers."
Topics
See Master's thesis by Alberte Ritchie Green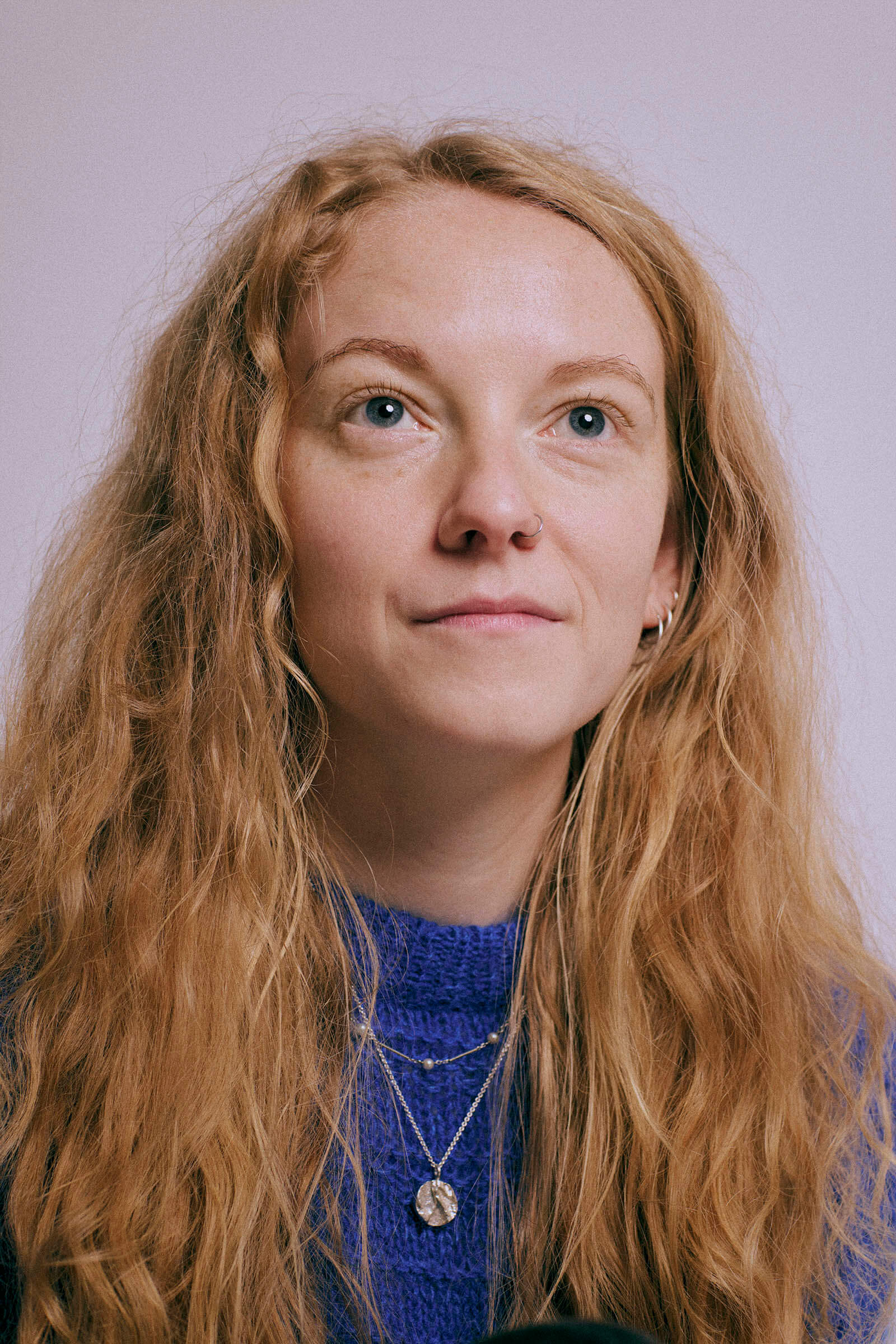 Photo by Jonas Pryner Andersen, Uniavisen
Alberte has an MA in Danish from UCPH and now works as a Danish teacher at a language school. She is also taking courses offered as part of the Master's degree in Danish as a second language for adults at UCPH. The thesis is titled "Becoming more Danish than the Danish lecturers" – an examination of Danish as a second language among international lecturers at UCPH, 2022, only in Danish