EMI Practices in Europe
4-5 April 2019, University of Copenhagen, Copenhagen, Denmark
The "Transnational Alignment of English Competences for University Lecturers (TAEC)" project team is pleased to announce the "EMI Practices in Europe" conference to be held at the University of Copenhagen, Denmark, on 4-5 April 2019.
The conference aims to provide a forum for discussion among academics, teacher trainers, EMI teachers, curriculum developers and policy makers interested in the field of English-medium instruction.
In recent years, universities across Europe have seen a significant expansion in English-medium instruction (EMI). Among the reported benefits of EMI are improved student and teacher proficiency, better preparedness for the global market, bigger job prospects, broader professional collaboration, greater visibility and higher university rankings. However, questions are increasingly raised about the implications of EMI for the quality of teaching and learning, and concerns have emerged regarding its implementation.
Given the diversity of academic contexts and the complexity of EMI practices, the conference aims to develop a clearer understanding of this global phenomenon, generate new insights from research or day-to-day practical experience in teaching content through English, and promote quality assurance in EMI.
The official language of the conference is English.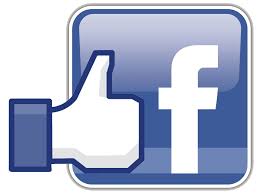 Follow the TAEC project on Facebook.
Location
Plenary will take place in lecture hall 22.0.11, building 22

Sessions will take place in room 27.0.47, 27.0.49, 27.1.47 and 27.1.49
University of Copenhagen
Faculty of Humanities, Amager
How to find us
Conference contact
You can contact the conference organisors directly concerning academic content at email: emipractices@uniri.hr
For questions concerning registration, conference venue etc., please contact CIP at email: cip@hum.ku.dk
Co-funded by Erasmus+
The project is co-funded by the Erasmus+ programme of the European Union